Celebrating 15 years in business with a new photovoltaic system in Umbria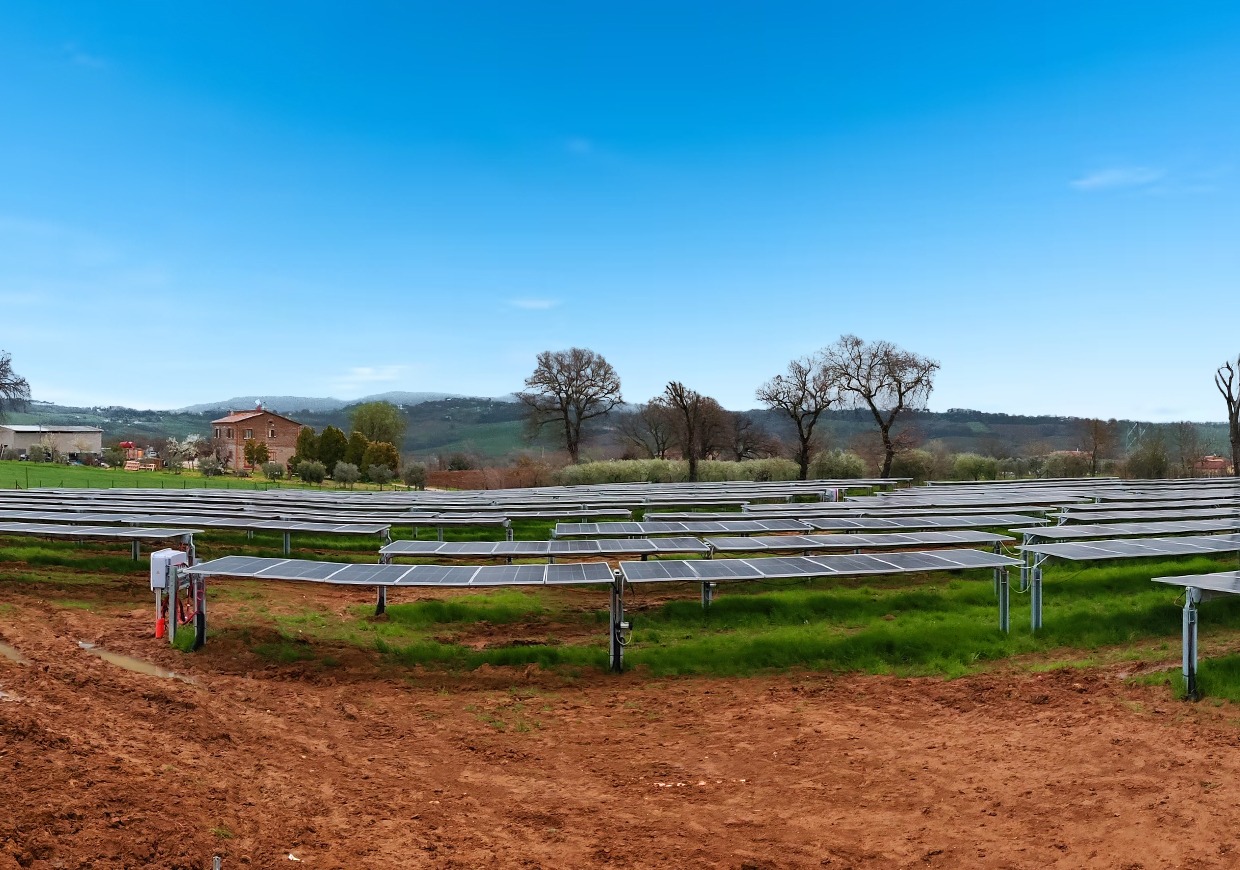 To inaugurate our new photovoltaic installations in Umbria, we chose a special date: our birthday. On Feb. 14, 2008, from the intuition and determination of three friends, the UNDO Group was born, to date a benchmark in the construction, acquisition and management of renewable solar energy production facilities throughout Italy.
"We are proud to celebrate 15 years of providing clean, renewable energy to communities in Italy and around the world," says Umberto Deodati, CEO and co-founder of the Group along with Giuseppe Monaco and Daniele Pistoia. "We chose this symbolic date to inaugurate the new photovoltaic facilities as a testament to our ongoing commitment to sustainability, innovation and excellence in renewable energy, an indispensable tool in the ecological transition."
The new plants are already operational and connected to the grid, are first-of-their-kind plants of the group, with single-axis trackers and incentivized according to ERF 1 and equipped with electric columns available to the community, with a total capacity of 2 MWp, which Will allow one thousand households to be served and save more than 150 tons of carbon dioxide per year. It adds to a photovoltaic portfolio that has more than 90 power plants, both photovoltaic and wind, located throughout Italy.